Queen Victoria's Teapot - The Royal Collection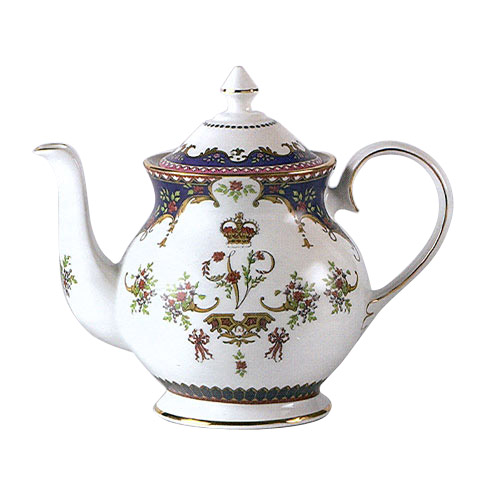 Zoom
ITEM-NO: ENG-RC10
$185.00
Sold Out
Fine bone china teapot with gold trim
Brand: The Royal Collection
Made in England
Gift Boxed
Come with a tag which reads:
The Royal Collection
St. James's Palace, London
Your purchase contributes to the cost of conserving and displaying the Royal Collection for the benefit of the public. The Royal Collection is one of the finest art collections in the world reflecting the personal tastes of British sovereigns over the last 500 years.
The works of art are owned by The Queen as Sovereign in trust for Her successors and the Nation, and the collection is administered by a charity, the Royal Collection Trust.
This official range of fine bone china commemorates the golden age of Queen Victoria (1819-1901) and has been designed exclusively for the Royal Collection.
The design takes its inspiration from English bone china commissioned by Queen Victoria for the Great Exhibition of 1851.
Queen Victoria succeeded to the throne at the age of 18 and reigned over one of the most remarkable periods of growth, change and discovery whilst the British Empire was at its peak. As Queen she was greatly admired and respected and when she died 100 years ago in 1901, the nation went into deep mourning at the loss of a much-loved monarch.
* Not suitable for use in dishwashers or microwaves.
Most of our items will be shipped out from California, USA in one or two business days.
---
You may also like.