Tea Sets for Girls
Children's Tea Sets - Miniature and Small Tea Sets in Fine Porcelain China
Having an afternoon tea party with someone special? Holding a children tea party is a fun way to play for children of all ages. These miniature fine porcelain tea sets will surely fulfill every child dream! They come in fun patterns and are presented in a nice gift box for easy storage. Why not take the opportunity to introduce children to the traditional English style customs of tea drinking and serving. They are sure to have plenty of fun and will create many cherished memories. These children's tea sets are sure to be treasured gifts for years.
Tea sets for girls are available ranging from miniature play sets to small useable sizes.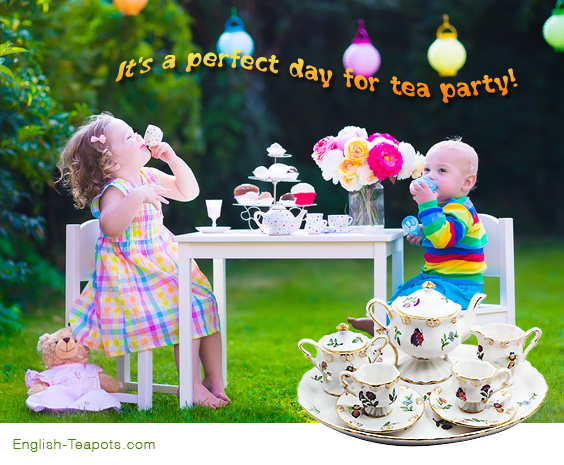 Our girls' miniature tea sets in fine porcelain are ever-popular!
Tea Sets for Girls - For Little Kids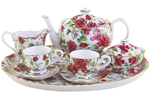 ENG-CLMM050K-MF426
$36.00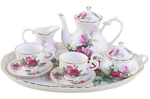 ENG-CLMM003K-MF556
$36.00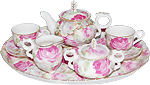 ENG-CLMM014K-MF293
$36.00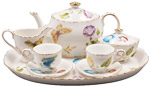 ENG-CLDW44
$36.00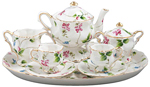 ENG-CLMF226
$36.00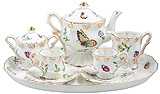 ENG-CLWD425
$36.00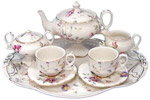 ENG-CLFD536B
$36.00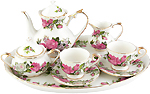 ENG-CL2203
$36.00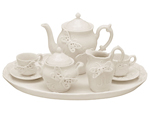 ENG-CLMM067
$34.00

ENG-NI6530385
$37.00
Sold Out
Tea Sets for Girls - For Big Children or Young Ladies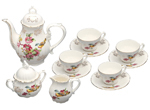 ENG-CLTS-35085
$60.00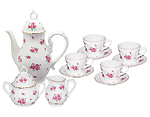 ENG-CLTS-35084
$60.00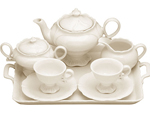 ENG-CL33400
$40.00
Sold Out