Say It With Love - Set of 3 Bone China Mugs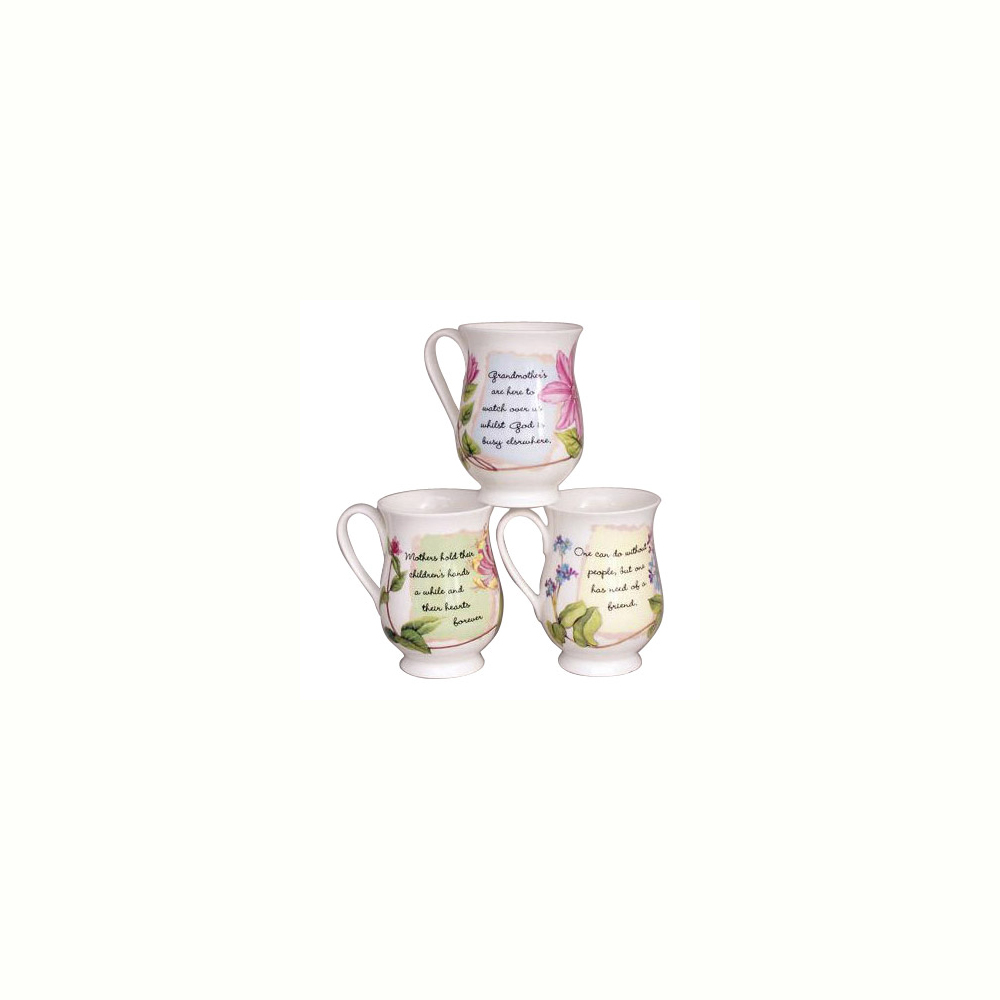 Click on large image to zoom.
ITEM-NO: ENG-8C463-3
$48.00
Approx. 4.25"H x 4"W x 3"D
Say It With Love - For Mother, Grandmother and Friend
A Special Mother - Mothers hold their children's hands a while and thier hearts forever.
A Special Grandmother - Grandmother's are here to watch over us whilst God is busy elsewhere.
A Special Friend - One can do without people, but one has need of a friend.
Brand: Heirloom
Made in England
Fine Bone China 10 oz.
Most of our items will be shipped out from California, USA in one or two business days.
---
You may also like.